Sale
Logimaris usually has a permanent stock of many types of used equipment, ready to be supplied and operated in our domestic and export market. We also have the capacity to place in Lisbon or Leixões any type of new or used equipment with competitive prices and delivery times.
Do not hesitate to contact us in case of any doubt or equipment requirements.
Leasing
As Seaco Global Limited Agents for Portugal and Italy, we are able to provide you competitive quotes and the access to the container fleet of one of the World largest leasing companies, fully diversified and with global coverage, providing services tailored to your needs and requirements.
The dimensions and photographs presented are for reference purposes only, and all dimensions may vary slightly depending on several factors such as: year of manufacture, manufacturer, model, etc.
HighCube Palletwide Containers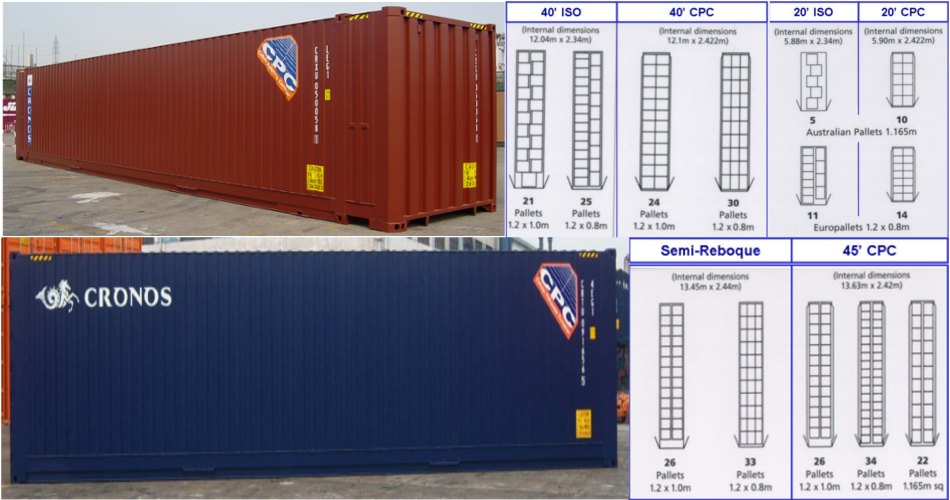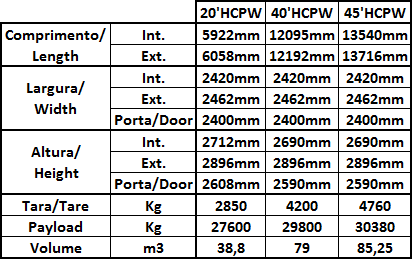 Special Purpose Equipment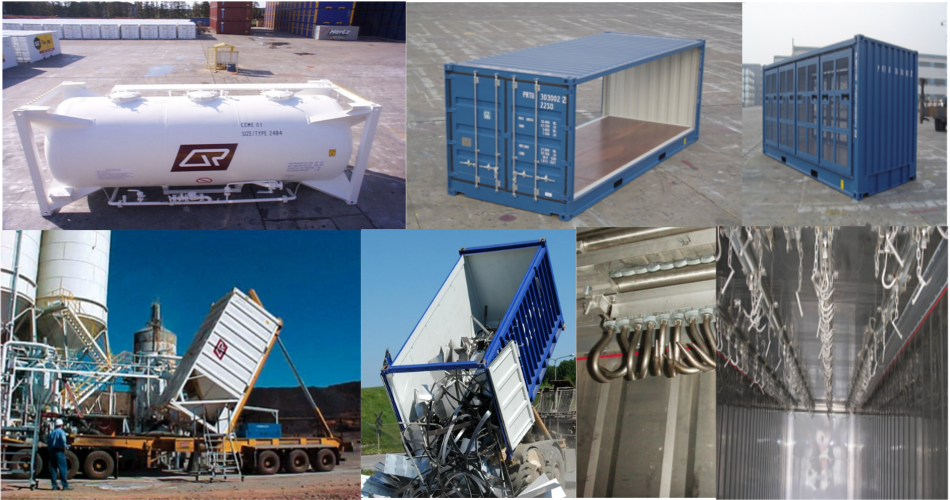 Among the numerous other equipments available we can supply:
Self-unloading containers and pressurized tanks for the transport of powders, like cements and ash.
Steel products containers.
Reefer units with meet hooks systems.
Live cattle open side containers.
Full open side general cargo units.
We are able to provide you with solutions and budgets for container transformations matching your needs.
Transformations and Projects